Karetin Extension
Selecting the healthy hair from Shangri La, China, with the color resources manufactured in Japan, working upon environmentally friendly process, we specially provide Salon Expert series of human hair extensions for the seamless transformation.
Wave: Natural Wave
Length available: 18-20"/ 20-22" / 22-24"
Colors available: 17 natural colors, 4 combination colors, and 8 ombré colors
Length available: 18-20"/ 20-22" / 22-24"
Wave: Straight
Length available: 16-18" / 18-20" / 20-22"
Colors available: 19 natural colors and 8 combination colors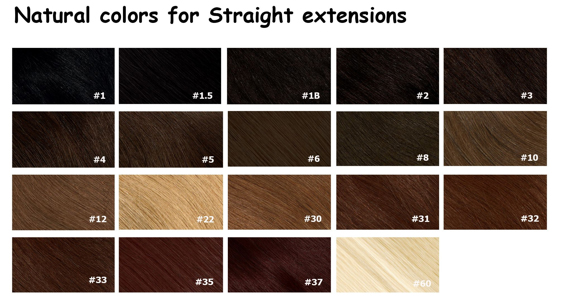 Clip-In Hair Extensions
A simple clever attachment clip-in under your own hair with Toupee clips to get extra volume and length with a natural wave. Remy hair refers to hair where the cuticle runs in the same direction from root to tip. This allows for much more manageability and styling.