Hair extensions can add length, volume and color to natural hair. Clip in hair extension are an ideal way to use extensions without the long-term commitment of sewing or gluing in hair extensions. Clip-ins are available in small, 1-inch strips that can be applied individually or harger wefts of up to 8 inches long that may run around the entire head. When applied properly, clip-ins can comfortably and securely remain in place all day long.
11 PIECES CLIP-ON
HAIR TYPE:100% Remy Chinese hair
Shape: Straight
Weft Width: 28cm*4 clips * 2pcs
18cm * 3 clips *1pcs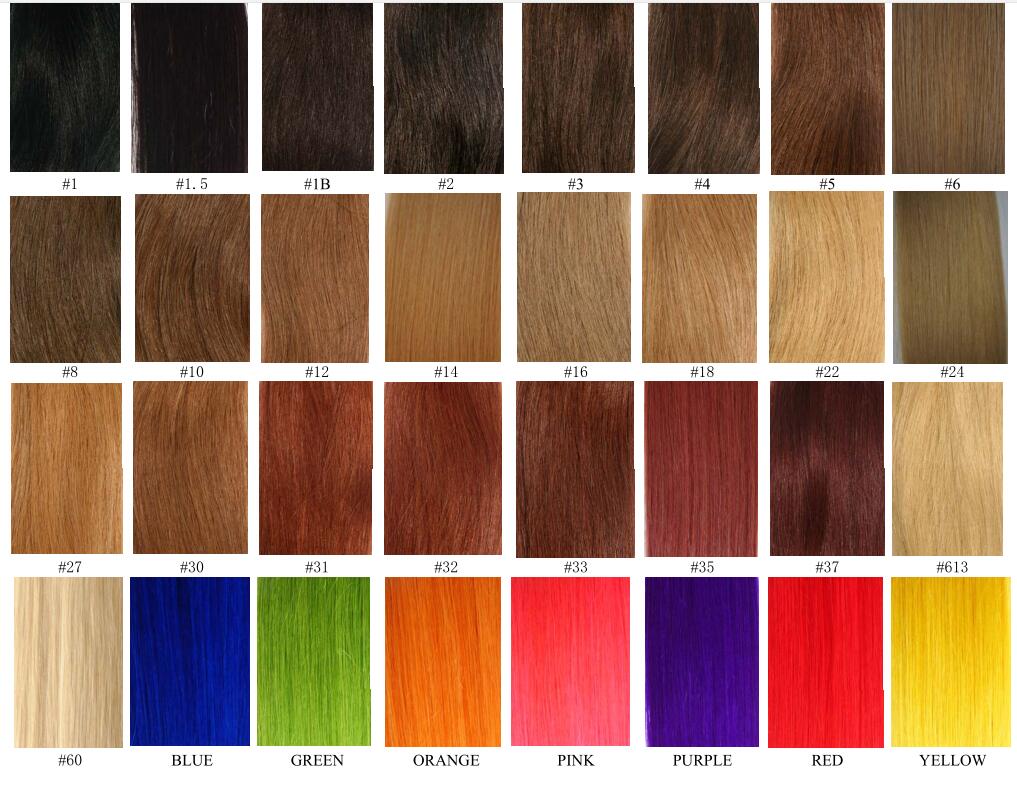 LONG TERM CARE
When you are ready to remove your hair extensions, simply unsnap and return to the plastic bag. You do not need to wash your hair extensions each time you wear them. We recommend that you wash sparingly to preserve their luster and silky smooth texture. When you wash your hair extensions, use a conditioning shampoo and salon strength conditioner. Use of certain shampoos and conditioners could strip the hair extensions of its nutrients so we recommend you test shampoos by using the product on the smallest piece before washing all of the hair.
STYLING
You may use mousse, hair spray, gel or other hair products to style your hair extensions. You may also use a hot iron to curl it. However, we recommend you always try them on the tester pieces first to ensure they will not damage it.
OUR QUARANTEE
Our hair extensions are 100% pure remy human hair extensions. All cuticles fall in the same direction, keeping your hair extensions professional and healthy at all times.