Selecting the healthy hair from the young girls' virgin hair braids in remote mountain area in China and colors processed by the most environmental chemicals, we specially promote our most safety pre-bonded U-tip fusion hair extensions for professional distributors and salon expert.
Material: 100% remy human hair
Wave: straight hair
Length: 12",14",16",18",20",22",24",26"
Color: 37 solid colors, 10 ombre colors and 20 piano colors
Weight: 0.5g/strand / 0.7g/strand / 1g/strand
Set: 50pcs/50g per set / 100pcs/100g per set
Glue: South Korea soft glue, USA popular glue and Italy glue
MOQ: no moq for 18", 20"and 22"
Packaging: OEM service and clients' brand is supported
Delivery: 5 days for sample and 15 days for orders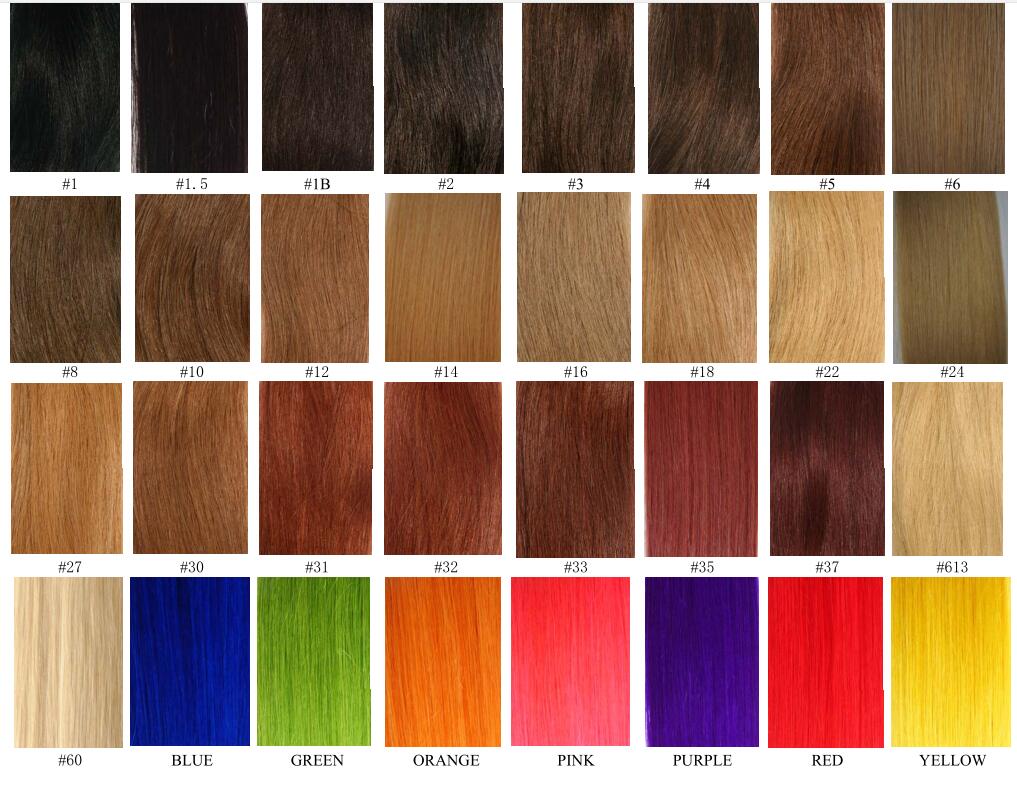 We strictly choose only the finest 100% human hair in all of our products, and separate different hair for our shade range. Our high standard technology allows us to avoid lightening the hair for only achieving the color, but rather lightening with supervised timing to respect the quality. Our hair extensions show great combination and it will allow easy care for your clients and durability for months with proper care and maintenance. Any of our products can be used in conjunction with chemical services without worry of diminished integrity to the hair, breakage or interference with any professional service performed.